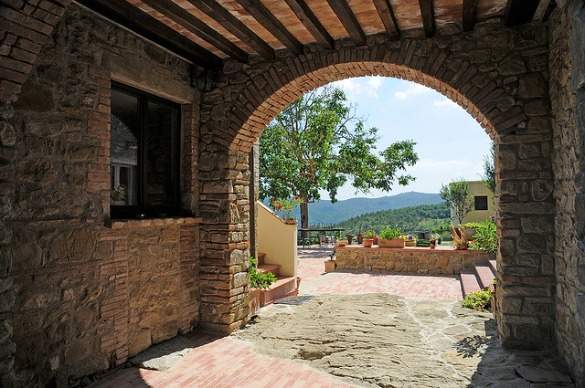 What better way to enjoy the iconic Mediterranean countryside than by booking yourself a into a wonderful agriturismo? When applied to its Italian meaning, Agriturism literally refers to a farm stay, though such farms can be made to incorporate all sorts of luxuries.
Staying at an agriturismo means not having to drive from the city to take a spin around the local countryside, but being directly in it with the opportunity to stroll through it early in the morning before breakfast, or at sunset after the strong afternoon sun has turned into mellower warmth. Many agritourismos offer the chance to learn more about the local agriculture, from farm tours and cooking classes to wine tastings and private picnic dinners. For those out of you who think that staying in a typical Italian farm involves spending a fortune, think again. Low-end prices are affordable, and agriturismos are not just limited to Italy. You can find anything from simple farm b&bs to more refined buildings in France, Spain and even the U.K.
If you're happy with agritourism at the very lower end of the scale of style and comfort, consider WWOOFing, and then you won't even have to pay accommodation costs, as this organization sets you up with room and board in exchange for work on the farm premises.